PIONEER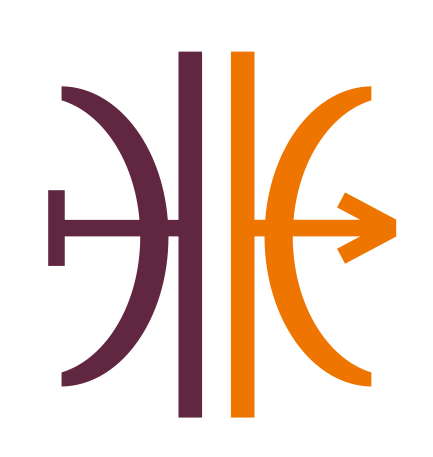 1 Juni 2015
Thank you very much for al lovely stay. It had made our trip even better to have a combi place to come back to. everything was amazing from the beds to the dogs to the horses and just the place itself. Thank you!Ashleigh Hobson
Apartment Pioneer
Apartment Pioneer can accommodate 4 persons and has an area of over 60m2. The earth tones and (re)use of the wooden furniture give the apartment a warm feeling.
On the ground floor is a spacious sitting area and a four-person dining area. The kitchen comes from our former farmhouse and offers everything you need to prepare your meals.
In the library you will find many books about the history of this area.
The wide sliding glass doors give access to the shared garden.
The bathroom has a shower and a sink. The toilet is in the hall.
The wooden staircase leads to the open loft. Here are two single beds. An extra bed can be added for a fee.
The loft also gives access to an additional bedroom with two single boxspring beds.
Bedding and linens are included in the price.
The apartment has a flat screen TV and there is free wifi.
See Prices for more information about our services and rates.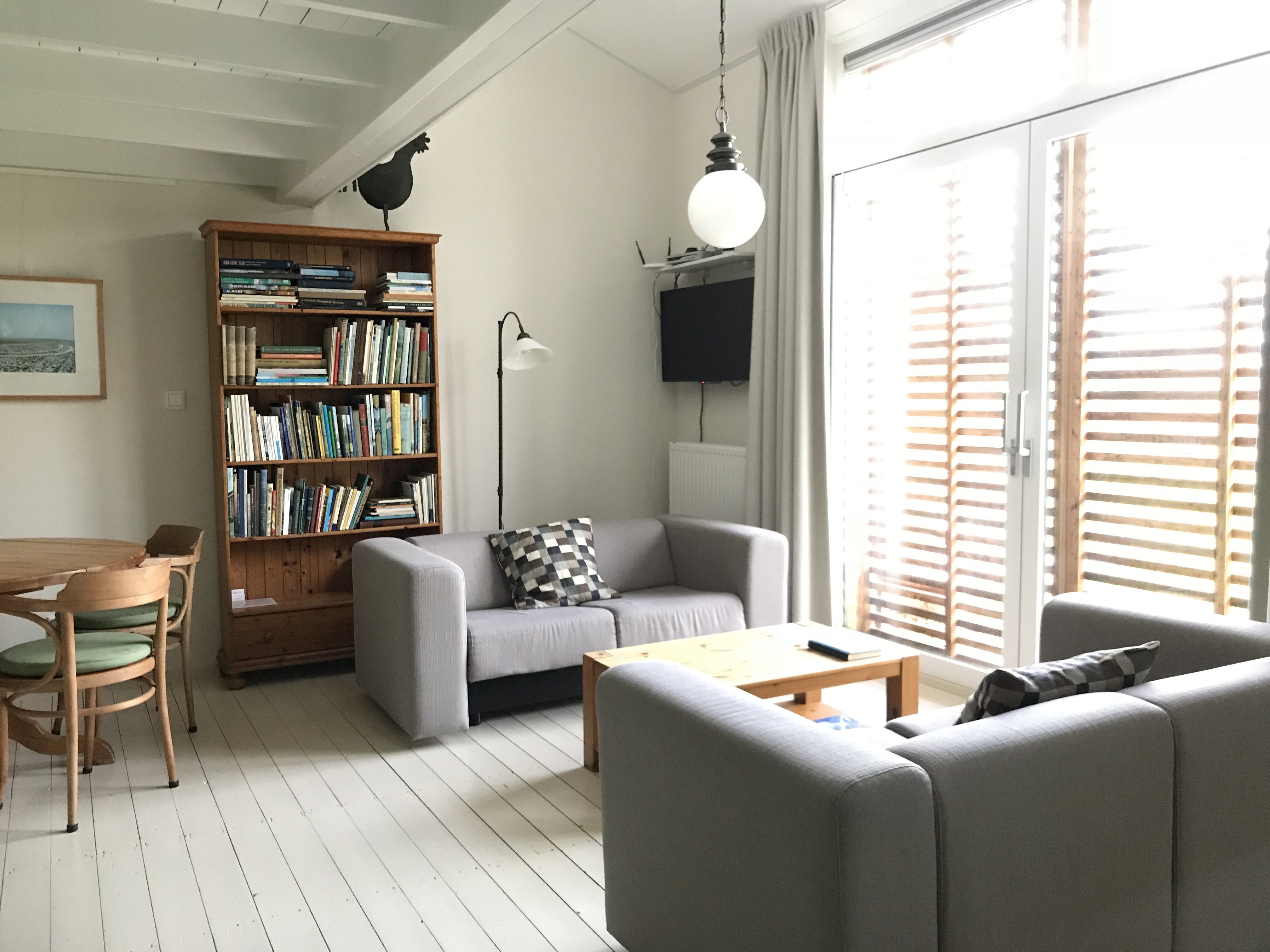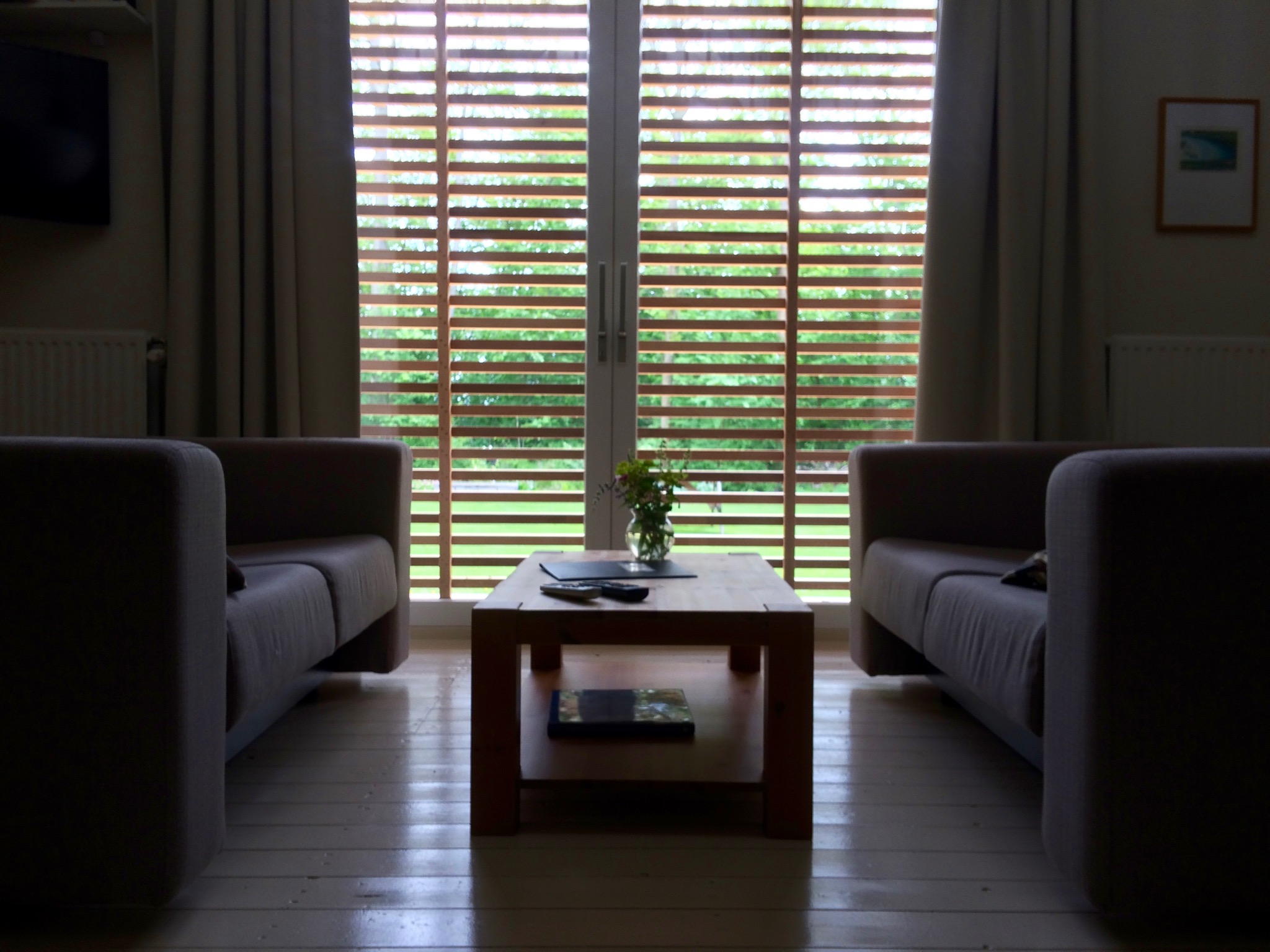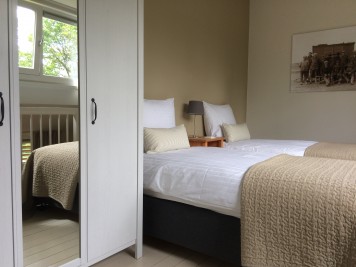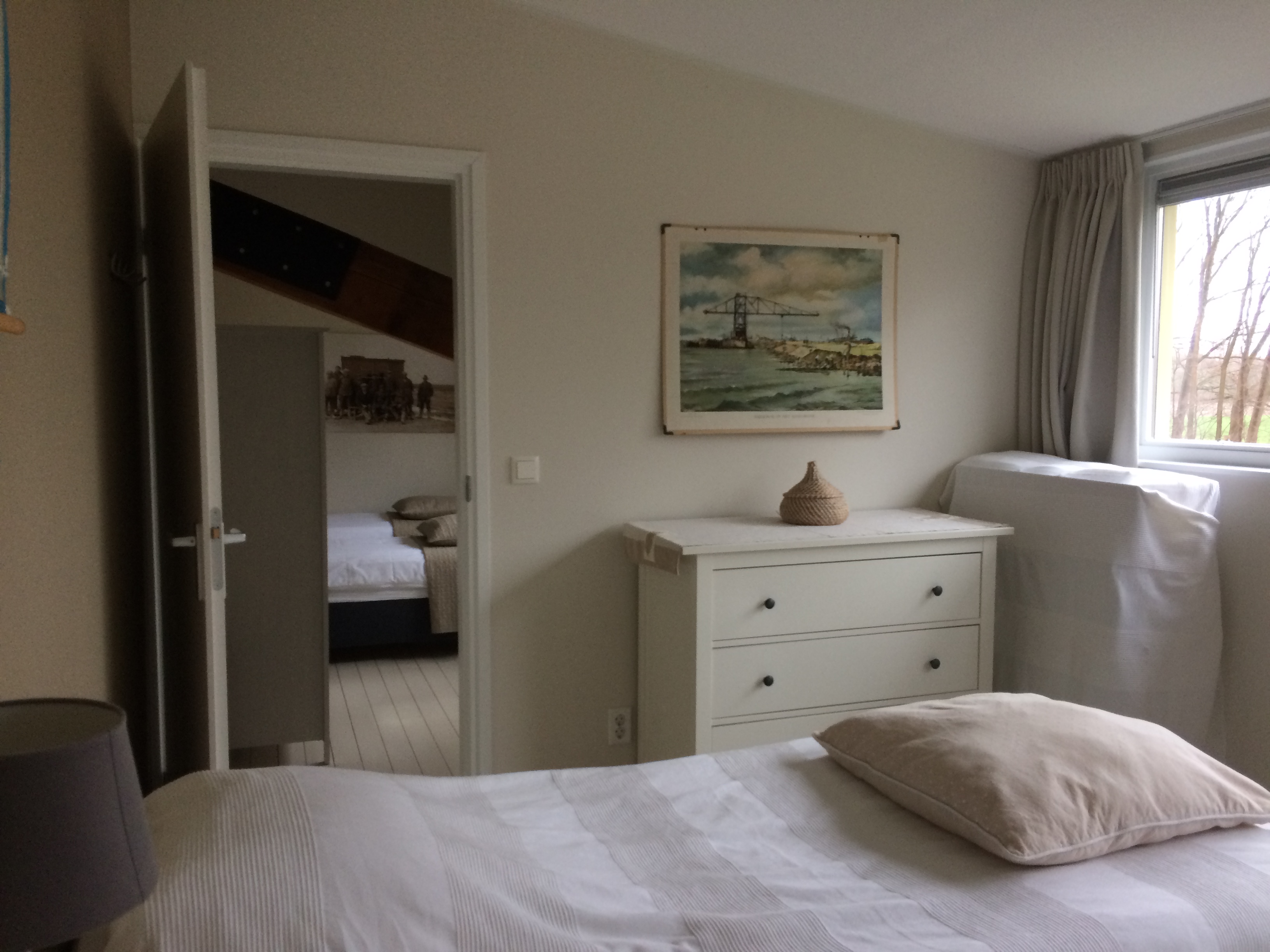 Extra bedroom with 2 beds